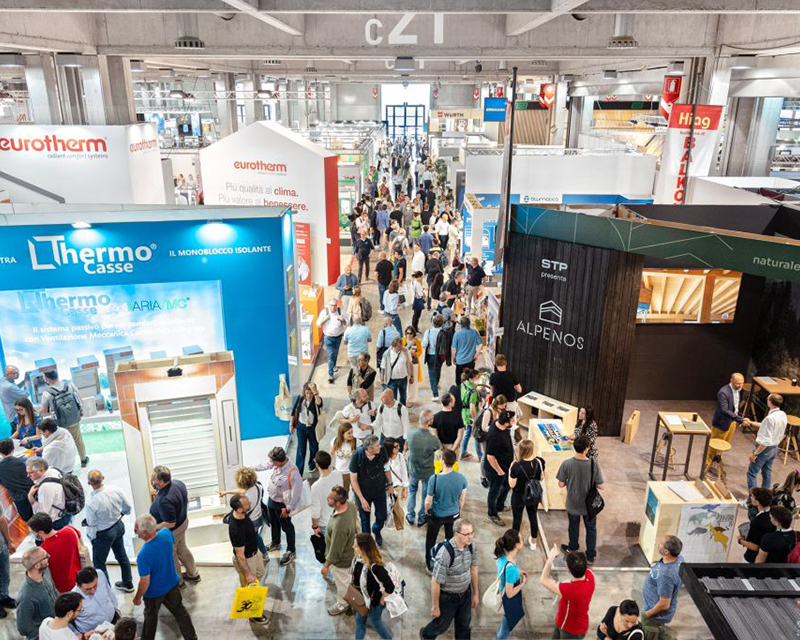 Participation in Klimahouse
Klimahouse, the fair par excellence dedicated to sustainable building and energy efficiency, returned to Bolzano in its presence version, May 18-21. As always, the event offered food for thought and insight thanks to the novelties proposed by companies, the latest technologies presented under the banner of energy efficiency and green innovation, and the many conferences with authoritative speakers from the scientific and academic world.
Many topics were discussed, more relevant than ever today, a time when the geopolitical situation requires us to think more carefully about the energy future and the actions to be taken to address the climate emergency. The numbers also confirm the success of the fair, a fact not taken for granted after two pandemic years: 400 exhibitors, more than 24,000 visitors, 150 events and more than 100 participants in the Klimamobility Congress.
The future of green building and mobility
And speaking of innovation, we visited the Future Hub area with the 19 innovative startups selected by Klimahouse partner Blum.Vision that participated in the Klimahouse Prize, for the categories "Startup" - innovation for construction - or "Startup Mobility" - innovation for sustainable mobility.
What we have done is a journey into the future, with technological innovations, super-efficient and sustainable materials, and design products that tell us that the future of building has in fact already begun.
BBB Ltd. is an innovative start-up company that has unveiled the BioBuildingBlock prefabricated modular green building wood brick, made from natural and reusable materials with a view to the circular economy.
Thanks to the configuration of the modules, walls, including load-bearing walls, can be assembled quickly and safely without using cement mortar or special adhesives. The brick is made of wood and metal bars and can accommodate wood chips or rock/sheep wool, thus increasing thermal and acoustic insulation properties.
Design can be sustainable and beautiful. Krill Design, a company that offers beautiful objects made from waste, with very low emissions, using digital technologies and 3D printers, proves this to us. At the fair we saw about Ohmie - The Orange Lamp, a lamp born from orange peel.
https://www.infobuildenergia.it/klimahouse-torna-edilizia-sostenibile-bolzano/