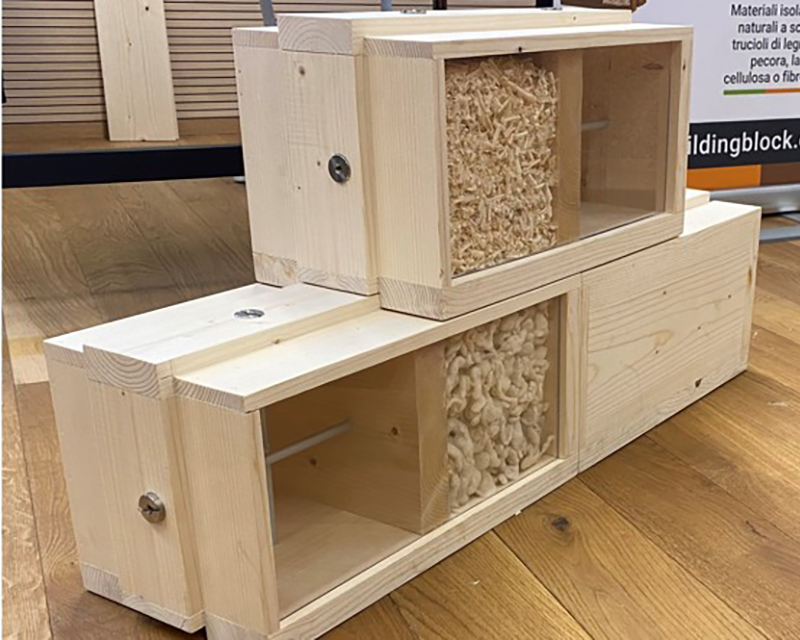 Wood and artificial intelligence: new combination of building
Article published in the Corriere della Sera on February 2, 2020
To make a table you need wood, Sergio Endrigo sang. But it also takes wood to make a building that is sustainable, quick to build and comfortable, as emerged from the latest edition of Klimahouse, the 15th edition of this Bolzano fair, which ended last Saturday and was dedicated to building well to live well. A slogan that emphasizes how the quality of the spaces in which we live has an impact on the environment and on our own lives.
And building in wood has many advantages. Recyclable, zero kilometer, environmentally friendly because it fixes co2, not to mention the pleasantness of living immersed in a natural material capable of ensuring comfort and well-being. Stone pine, for example, by promoting a decrease in heart rates, even has relaxing and calming properties. But wood also has excellent characteristics from a structural standpoint: tensile, compressive and flexural strength and an excellent balance between specific weight and load-bearing capacity.
That is why from mountain farms and mountain huts it now becomes the load-bearing structure of multi-story urban buildings. "Thanks to its elasticity, wood lends itself very well to new automated and robotic construction techniques," explains Stefan Gamper, owner of the architecture firm of the same name in Chiusa, and one of the speakers at the opening conference of Klimahouse dedicated precisely to wood, "it is a very light material, weighing one-fifth of concrete. It is built from even very high prefabs, consisting of many small stand-alone cells, in themselves already finished, to be assembled as one wishes, giving rise to new shapes and sizes."
Techniques for building with wood are diverse. Very popular is the use of X-LAM panels, a solid building material consisting of several layers, for which the Trentino-based company Essepi has patented a retrofit anchoring system: the suspended building is assembled and then the wall that is to support it is built, without burrs. South Tyrol-based LenEco, on the other hand, won the Klimahousetrend award for its LinaHAUS building system, which takes advantage of interlocking systems by eliminating glues and nails. Brick is also getting a makeover. BioBuildingBlock created it from wood with a metal core for a modular construction system that is fast, flexible, has a high degree of earthquake-proofing, and without the production of residual materials.
And if shapes tilt, tiles flex like those proposed by Graffiti for Smart City: plant resin tiles capable of following the most sinuous lines but also joining 5G technology for attractive and smart totems. And the energy? The ray of sunlight passing through the window can be captured and immediately converted into electricity. Designed for large facades, Glass to Power's photovoltaic window has a plexiglass pane with nano materials that can absorb energy and channel it to the edges where, invisible to the eyes, silicon cells will perform the conversion from solar energy to electricity. From nature to techno-culture. Of living.